If you don't know, besides being a writer, I'm also a pre-K teacher. While I'm writing this, I'm in my second year in pre-K, and I love it! Even though I don't know if I'll be in this profession forever (I do plan on being a full-time author when I'm able to), I love it. I wake up every day thinking about new ideas for my littles, and even on my days off, I'm singing the songs in my head and missing them. Few people can say they like their job as much as this.
This job is also perfect for creative minds, as you have to be creative to keep the kids engaged. It has everything to do with raising kids and, of course, with using books to raise kids.
This post specifically is about the first day of kindergarten (or the first day of preschool). Kindies are absolutely crazy. They're full of energy, they love learning, they love to make friends, and, chances are, they will love you with every ounce of their beings so, if it's your first day of kindergarten as a teacher, good job! Enjoy every second of it! If it's your first day of kindergarten as a parent, good job, too! I'll divide this post into two parts so it's easier for both parents and teachers to find the section they prefer.
First day of kindergarten: I'm a parent and I'm freaking out!
I feel like many parents overlook the early years of education. They could think, "come on, all they are doing is playing with play-doh and drawing all day. This is not real education."
I'm sure you're not one of those parents, as you're here, looking for info to help your little one. The early years are actually ESSENTIAL for the brain's development, so essential that not even years of therapy later could change what their little brain learn in this first stage from 0-6 years old. This is when they learn the basic concepts of the world, they learn to explore with their little bodies, and they learn fundamental things of living in society.
One of these things is going to school. Many of them are going to school for the first time in the first day of kindergarten, so here's the survival tips for you, parent, that feel a little bit desperate.
First Day of Kindergarten Madness: Your kid will be stressed, you'll be stressed, don't stress over this
First things first, STAY CALM!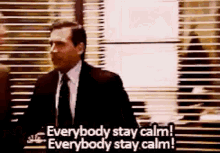 Wake up earlier! Get ready one hour earlier if you need to. Remember that this is a BIG DAY in your kids' life. They might cry, try to convince you that sending them to school is a terrible idea, and, based on our own experiences, we might even believe it. However, it's not because OUR experiences could potentially have been bad that your KIDS experiences will be too. The times are different. It's a different school. You're different parents.
So, reassure them that it's OKAY to feel scared, but they are BRAVE, and they CAN DO IT!
Even if they cry, YOU have to remember it's a normal part of growing up. They must fly the nest. The chances are that they will have much more fun than both you and the kid can ever imagine. And they will learn so much!
Even if you are homeschooling and don't have to go through all this separation stage, I advise you to also try to show them how important this day is.
Take that adorable first day of kindergarten picture!
First day of kindergarten: how to prepare for it?
The night before, go over with your kid what will happen, how a school is like, and tell them some POSITIVE experiences you had in your time in school.
Try to read a cool book about a school setting.
I'll have to recommend my own book. Even though the MC is a little older, he's starting in a new school, and he goes through some hilarious situations, so your kid could enjoy it. Also, it's free, so why not?
Anyway, reassure them, and tell them WHY it's important to start school. Here's a list of reasons that you could say:
You'll make a lot of friends;
You'll learn a lot of cool things about the world;
School is a cool and exciting place to discover and learn;
You'll have your own time to do things on your own instead of always being with mommy and daddy.
You'll get to build cool projects and, sometimes, even take them home.
The whole idea is to try to make this separation as positive as it can be.
Never yell at them for being nervous or crying. Never tell them scary stories about your own experiences.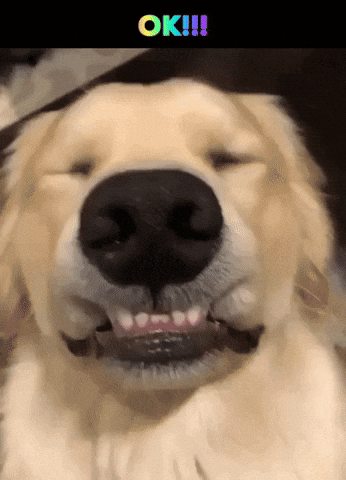 First day of Kindergarten Equipment: Buy new Educational Tools
The best part of going to school is getting tons of new school material. Not only that, you, as a parent, could buy things that they will need: educational games that improve memory, concentration, and fine motor skills.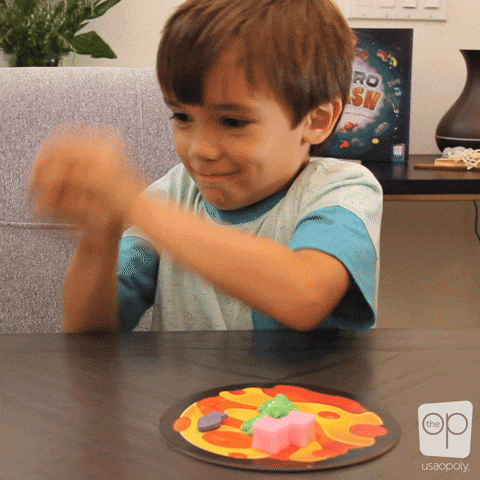 Ask your kid's teacher if they can take some of those games to the classroom. They will feel really special, and they can bond with their new friends with it.
You could also take some books for them to read together there (the teacher reads to the class). I'd love that because… a teacher secret: sometimes you're as panicky as the kids, especially when there's nothing left to do, and there's still a bunch of time to go.
Here are some of my books that I recommend:
They are all fun books, kindergarten appropriate, and they could learn, bond with the others, and do something fun together. Your kids will feel really special for being able to have their books read in class. Just make sure you talk to the teacher first.
First Day of Kindergarten but you're the teacher!
Okay, as promised, the parents had their section, now it's time for the teachers!
It's your first day, you're going to meet a bunch of your new students, you don't know how it will be, and you're completely freaked out.
Don't worry. We've all been there. I know I have! The key here will be: routine, a bunch of activities, and staying CALM!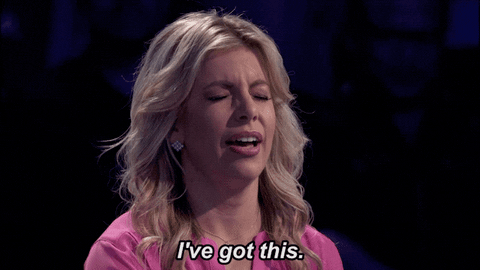 First Day of Kindergarten Step by Step Routine
My first tip is: have at least ONE activity for each of your students. I call these "centers," but as they are individual, it's not the center's real concept.
This year I have 10 students, so I need 10 ideas. This sounds like a lot, but it could be:
Books for them to look at;
Play-doh. Loads of play-doh;
A pair of scissors and a piece of paper. They need to practice their cutting skills, this is great for fine motor development, and they LOVE to cut. Listen to me!
Blocks;
Puzzles;
Slime;
Counting activities;
Alphabet activities;
A whiteboard and a marker. They LOVE this, even more than drawing on paper, but beware that they might end up super dirty;
A carpet that they can put together (with numbers or the alphabet)
And when one of them gets sick of it, they can go to another table and exchange activities with their friends. This is a great opportunity to teach sharing and talking skills, ask politely for something, and negotiate. I never go there and ask for the kid. I always tell them, "talk to your friend, ask them if they want to change. If they don't, ask another friend. If they do, great!" and then I praise them for doing that themselves.
Circle time: First day of kindergarten
Then, it's circle time, at least in my school. Learn a bunch of circle time songs, sing about their names, the days of the week, the year, the alphabet, numbers.
I recommend this channel:
This song is specifically to learn names. It can be really helpful.
I try to make my circle time last for one hour, or at least 45 minutes, so you need many fun songs. My kids' favorites are 5 Little Monkeys Jumping on the Bed when I allow them to jump around and 5 Little Fishies Swimming in the Sea.
You could create a rule like only speak if you have the Magical Microphone in your hand, in which you would have a kids' toy mic when who wanted to speak would have to hold it first.
IT'S COMMON TO SUCK AT YOUR FIRST DAY! Don't fret over it.
Activity time: first day of kindergarten
So, the activity for me on this day was to learn the rules. So, I gave each student a pair of the rules and an envelope. We had to look at the sheets, discuss the rules, and if everyone agreed on them. So, we put it inside the envelope, and each student would have their own Rules Envelope, which they could always consult when they needed.
It was a fast activity, but I think for the first day of kindergarten, you can't take long. They're still getting used to all this school-thing. They loved to have their own envelopes, and they practiced fine motor skills by folding the paper to fit the envelope.
More first day of kindergaten activity ideas:
Number or Letters sheet: they can sort it. If they can't write properly yet, they can cut it and glue it; YOU CAN GET THIS FREE ACTIVITY HERE: https://www.teacherspayteachers.com/Product/Number-or-Letters-6610908
Learning letter with pipe cleaners;
Learning letter with play-doh;
Build a city with blocks;
Magical letters: write their names (or ask them to write the letters or numbers they know) with a white crayon and paint over it. Dilute the paint in water. The magical letters will appear. My kids LOVED this activity.
Snack time: first day of kindergarten
Snack time is a great opportunity to have them learn how to take turns, the importance of washing their hands, how to walk in a queue, and also, to let them bond with their new friends.
Don't ever force a kid to eat! They will eat what they need to eat at this age.
Also, you can sit in the table with them and talk.
Then, here in my school, we have outside playtime, brush our teeth, change the masks (yes, we're still in the pandemic when I wrote this post), and then come back.
Rest of the first day of kindergarten
Now, I set the centers again, and when everybody gets sick of doing those, we sit to read the book of the day and watch the video of the day. Usually, the parents are arriving when we finish those.
The kids can be exhausted by the end of the day, so remember to keep calm if they start crying!
You survived the first day of kindergaten! Congratulations!
If you're a parent or a teacher, you did it. You survived the first day of kindergarten! Celebrate with a glass of… coke. Because tomorrow we have more coming!
But, for real, though, this is a big stage in both your life and your kid's life, so you should be proud. Make the dinner something special, make their favorite food (and yours too), for you did it!